Jimzu — جِمْزُو
Distance from Al Ramla
6.5 km
Population
| Year | Arab | Total |
| --- | --- | --- |
| 1931 | | 1081 |
| 1944/45 | 1510 | 1510 |
Land Ownership (1944/45) in dunums
| Year | Arab | Public | Total |
| --- | --- | --- | --- |
| 1944/45 | 9460 | 221 | 9681 |
Land Use (1944/45) in dunums
Use
Arab
Public
Total
2201
221
2422 (25%)

Cultivable (Total)

| Use | Arab | Total |
| --- | --- | --- |
| Cereal | 5577 | 5577 |
| Plantation and Irrigable | 1605 | 1605 |
| Citrus and Bananas | 77 | 77 |

7259
7259 (75%)
The village was situated on a spot that was only slightly higher than the surrounding land. A secondary road linked it to Lydda and another such road led to the neighboring village of Khirbat al-Duhayriyya. Jimzu has been identified with the Judean town of Gimzo, which was mentioned in the Old Testament (II Chronicles 28:18). The only record of the town during Roman times comes from Talmudic sources. In 1596, Jimzu was a village in the nahiya of Ramla (liwa' of Gaza) with a population of 154. It paid taxes on a number of crops, including wheat, barley, and fruit, as well as on other types of produce, such as goats and beehives.

Edward Robinson visited the village in 1838 and described it as rather large.

According to a description from the late nineteenth century, Jimzu was a village built of adobe bricks and situated on the side of a low hill, surrounded by cactus hedges and olive trees.

The village's houses were made of mud and stone. Jimzu's residents, who were predominantly Muslim, maintained a mosque. An elementary school was established in 1920; it had an enrollment of 175 students by the mid-1940s. Most villagers worked in agriculture and animal husbandry; they grew primarily grain and fruit. In 1944/45 a total of 77 dunums was devoted to citrus and bananas and 5,577 dunums were allocated to cereals; 1,605 dunums were irrigated or used for orchards, 1,400 dunums of which for olives. Material evidence of the early history of the village was abundant.
Several sources report that the Israeli army's Yiftach Brigade occupied Jimzu on 10 July 1948, as part of Operation Dani (see Abu al-Fadl, Ramla sub-disctrict). Egyptian writer Muhammad 'Abd al-Mun'im states that Israeli infantry units that entered Lydda on 11 July came from the direction of Jimzu. The New York Times said that the occupation of this and a handful of other nearby villages 'appeared to be an enveloping action to take out Ramleh.' Many villages in this area were depopulated during the operation, but it is unclear what happened at Jimzu.

Two months later (on 13 September) Israeli prime minister Ben-Gurion named Jimzu as one of fourteen villages earmarked for partial destruction. Israeli historian Benny Morris does not say whether this order was carried out.

The settlement of Gimzo (144148) was established on village land in 1950.
All that remains of the houses are stones, strewn over the site, and some crumbled walls (see photos). The site is overgrown with shrubs and thorny plants. Other kinds of vegetation also grow on village land, including Christ's-thorn trees, foxtail, cactuses, and some abandoned olive trees.
Related Content
Related Events
Violence
1948
8 July 1948 - 17 July 1948
Jimzu (I)
The remains of village houses.
May 1987
Photo by Rafi Safieh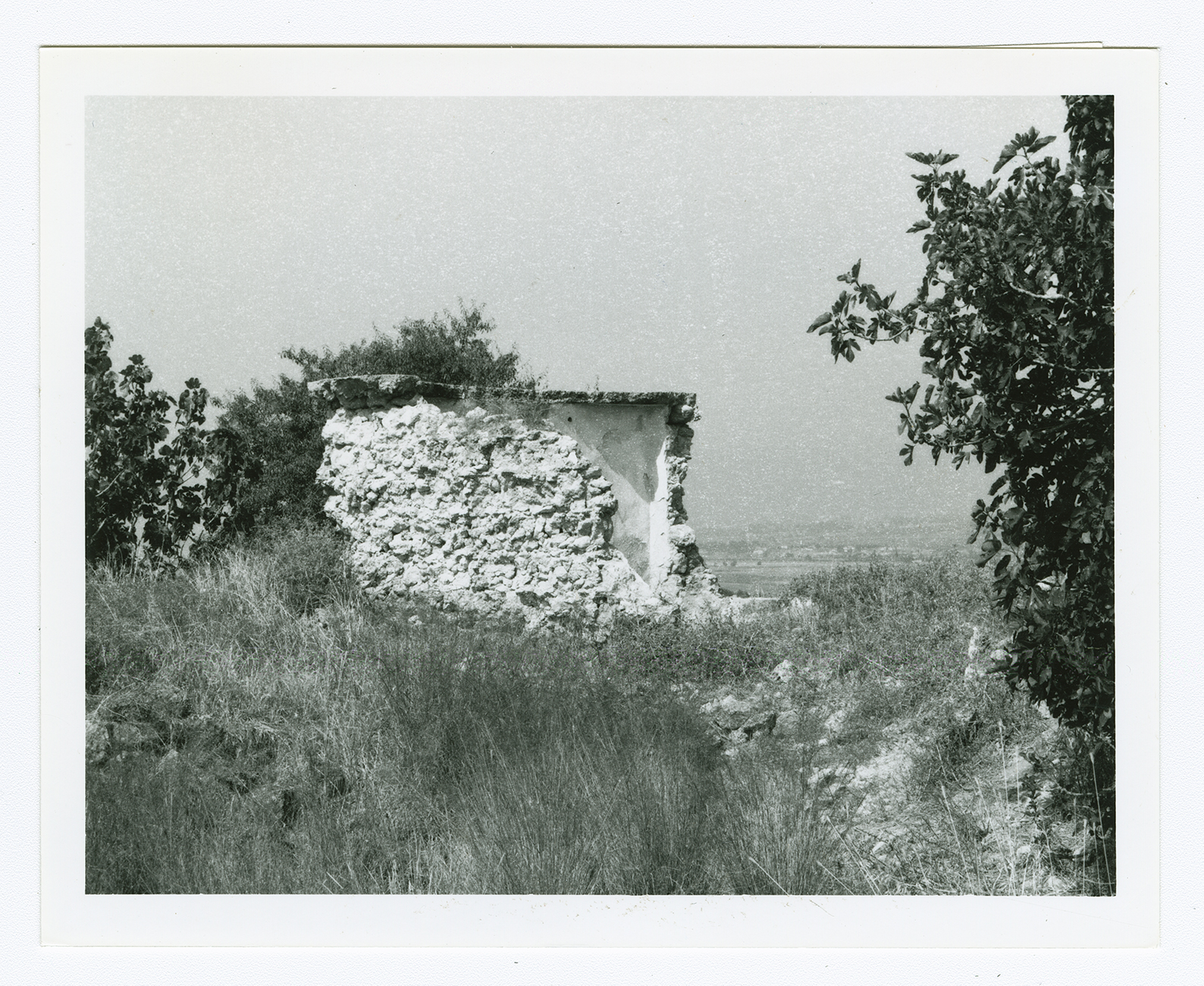 Jimzu (II)
All that remains of a village house.
May 1987
Photo by Rafi Safieh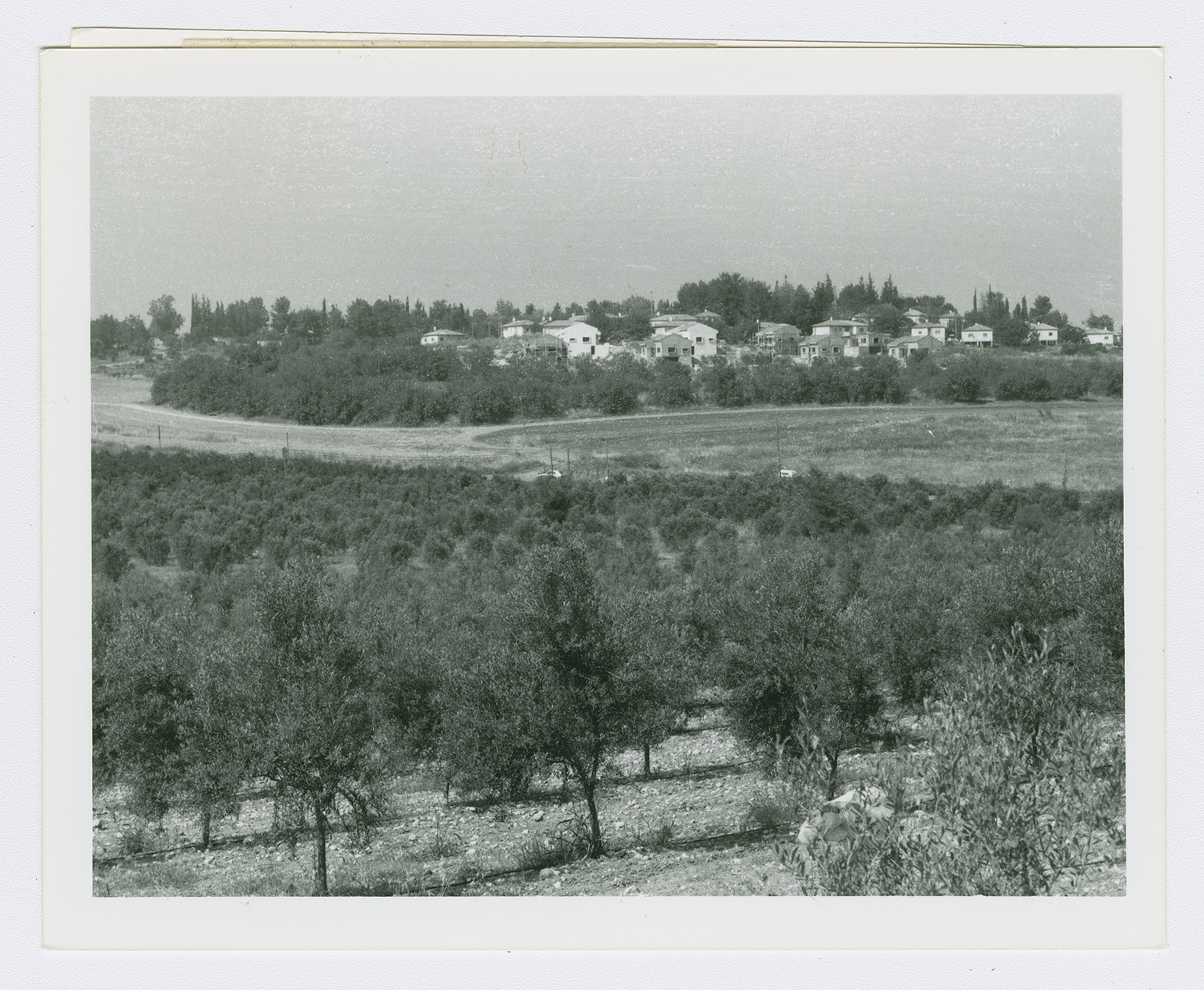 Jimzu (III)
The Israeli settlement of Gimzo on the village site.
May 1987
Photo by Rafi Safieh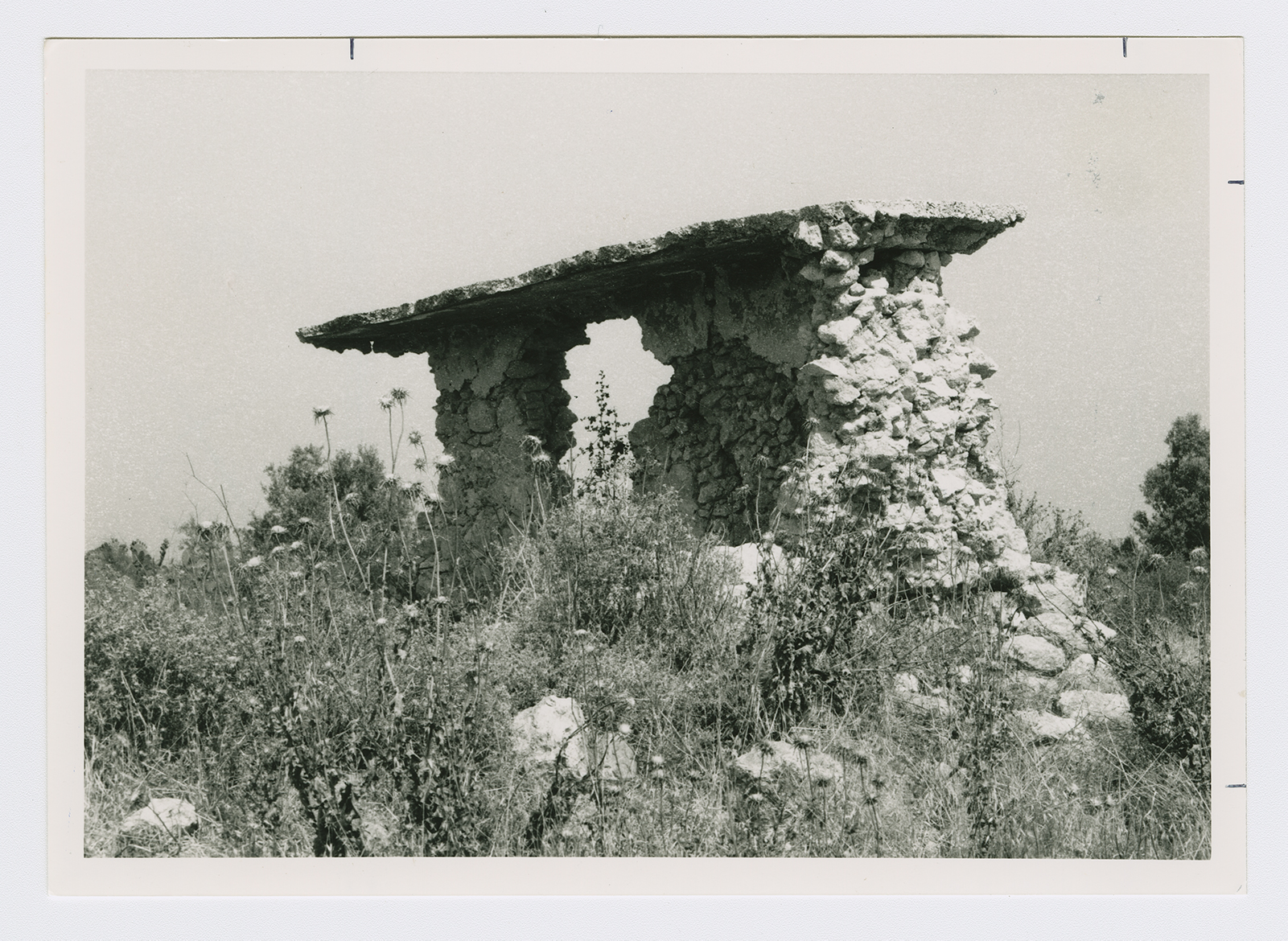 Jimzu (IV)
A remaining section of a wall and roof of a building.
May 1987
Photo by Rafi Safieh
Jimzu (V)
May 1987
Photo by Rafi Safieh