Kafr Bir'im — كَفْر بِرْعِم
Distance from Safad
11.5 km
Population
| Year | Arab | Total |
| --- | --- | --- |
| 1931 | 554 | 554 |
| 1944/45 | 710 | 710 |
Land Ownership (1944/45) in dunums
| Year | Arab | Public | Total |
| --- | --- | --- | --- |
| 1944/45 | 12244 | 6 | 12250 |
Land Use (1944/45) in dunums
The village stood on a rocky hill only a little higher than the surrounding area and faced north and west. A secondary road linked it to a number of villages in the west and east and led to the coastal highway and the highway to Safad. The village's name may have been a corruption of the name of the Canaanite town of Periya'm. In the late nineteenth century, Kafr Bir'im was described as a stone-built village, surrounded by gardens, olive trees, and vineyards. The population was estimated to be between 300 and 500.

Most of the villagers were Christian; in modem times the population consisted of 700 Christians and 10 Muslims. Their houses, made of stone and mud, were built close together. Some of the land was forested. Agriculture, irrigated from the abundant springs, was the primary occupation of the villagers, who were especially active in olive and fruit cultivation. In 1944/45 a total of 3,718 dunums was allocated to cereals and 1101 dunums were irrigated or used for orchards. Kafr Bir'im was an archaeological site that contained the remains of olive presses, a synagogue, tombs, and cisterns.
Kafr Bir'im surrendered in early November 1948, when Galilee fell to Israeli forces during Operation Hiram (see 'Arab al-Samniyya, Acre sub-disctrict). Its residents, along with those of other border villages, were "temporarily" expelled for "security reasons." Some of those expelled across the border were later allowed to return to Israel, but not to their village. Others found hiding in caves near the village were transported to the village of Jish (3 km to the southeast) and settled in its previously emptied houses. The Israeli Supreme Court ruled in July 1952 that there was no reason to prevent their return. The army, however, levelled the village in 1953.
The settlement of Dovev (188273), established in 1963, is northwest of the village site on village land. To the northeast, a bit farther away from the site, is the settlement of Bar'am (191273), founded in 1949 by members of the Palmach.

The village has been demolished. The only standing structure is the church and its belltower. Crumbled walls some scattered, partially-collapsed houses, and extensive rubble cover the hillside, all overgrown with bushes and wild grasses (see photos). Some of the archaeological remains are still visible. The village site has been closed off and the surrounding area declared an archaeological and tourist site.
Kafr Bir'im (I)
Ruins of the villages houses
June 1987
Photo by Garo Nalbandian
Kafr Bir'im (II)
Ruins of the villages houses.
June 1987
Photo by Garo Nalbandian
Kafr Bir'im (III)
Ruins of the villages houses
June 1987
Photo by Garo Nalbandian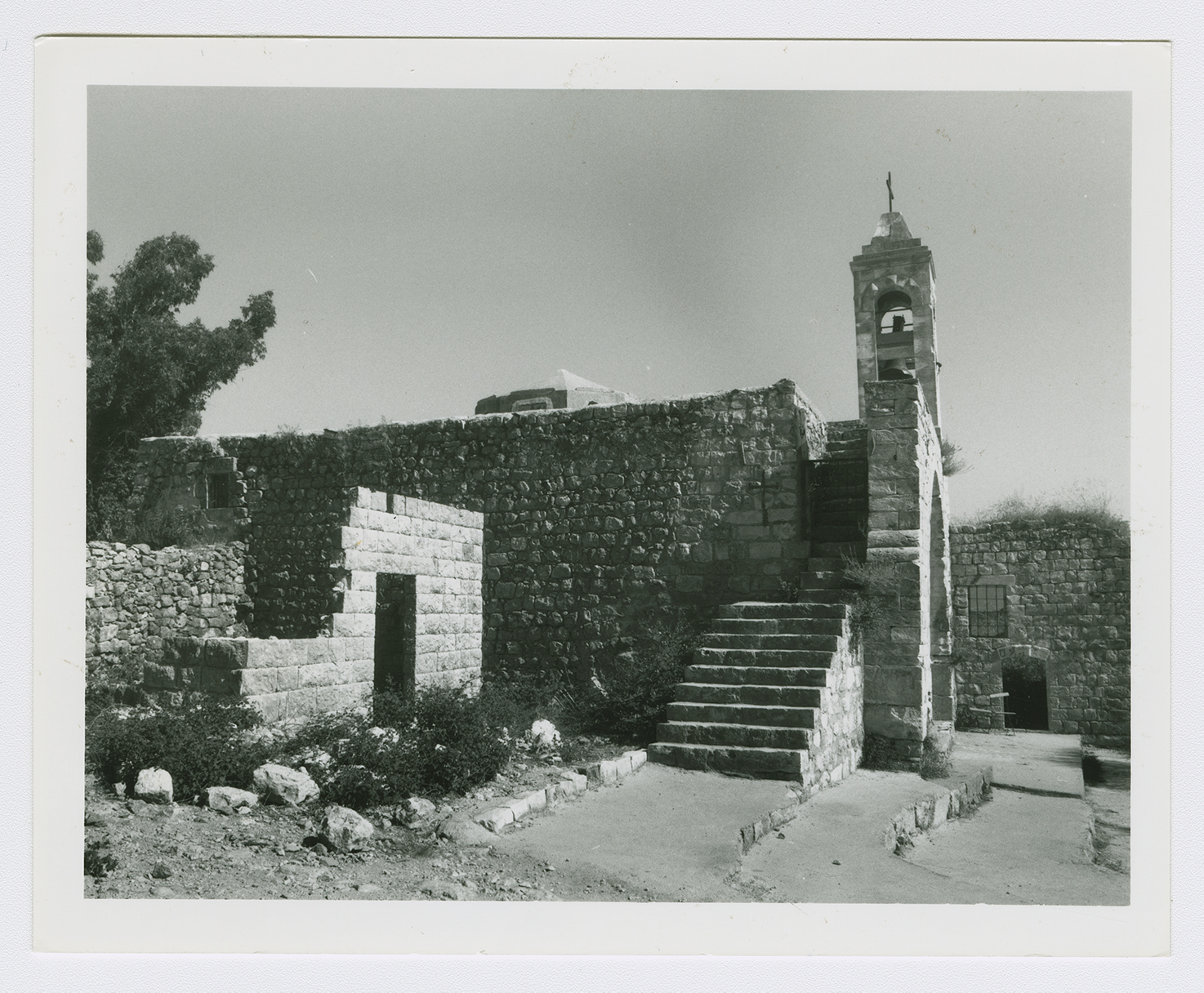 Kafr Bir'im (IV)
June 1987
Photo by Garo Nalbandian